Our values
To take responsibility not only for our work but also for each other and follow the chosen path together is the core idea of our cooperation, not only internally, but also with our customers and suppliers.
Dealing with our environment and the available resources in a respectful and sustainable way is a major concern in our work..
Continuous development, the introduction of new innovations and the fulfillment of our customers' complex requirements in order to relieve their daily workload in an effective and lasting way, is what we have set ourselves as a goal.
Our history
How it all began? Here you can see our milestones of more than 20 years of custom mechanical engineering.
1992
Foundation
Establishment of Bernd Bloss Drucktechnik and distribution of printing / coating machines and peripheral equipment for the printing industry.
1997
Company name change
The company is converted into Drucktechnik Bloss GmbH and starts developing its own products.
2000
An investment in the future
Extension of the production area and expansion of the sales team.
2006
Development of new density sensors
A new product is introduced to the market: Fully automated fluid measurement including density control
2008
The first ink management systems are sold
The first ink management systems are produced: Fully automated ink supply, density measurement, media temperature control, level monitoring and consumption determination - all carried out directly on the press.
2009
Relaunch of the consumption calculation
The ink management product range is extended with a stepless filling level control system with integrated consumption measurement and residual quantity calculation. The system is implemented without weighing cells and is therefore absolutely unique on the market.
2010
Application of our products in customer-specific customized machines
Due to the possibility of integrating our products into customized production machines, we are able to fulfill even more individually our customers' demands.
2011
Expansion of the density sensors product range
Our portfolio is extended through the addition of a smaller and simpler sensor. This also allows to cover the demand for low cost systems on the market.
2013
Product innovation MIXControl
The new development MIXControl enables the customer to mix and dispense 2K- adhesives and lacquers.
2016
Relaunch of the ink management systems
All products and systems will be brought to a new level of technology and design. Modern look combined with a sophisticated structure which makes the handling of the systems much easier.
2018
An investment in the future
Restructuring our sales strategy and planning a product range expansion in customized mechanical engineering.
2019
Company renaming and establishing the new brands
With the conversion into the MUCCE Group GmbH, the establishment of our three brands Bloss.Industries Original Parts, Bloss.Industries Classic Parts and Lysande, could be successfully accomplished.
Environmental concept
This policy presents our current themes in a tangible and concrete way. It is not just a statement - it is a promise.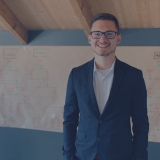 The electricity we use for our production facilities and administrative offices is sourced from 100% sustainable suppliers, that promote and support renewable energy sources.
Johannes Kappler
Operations Manager/ CMO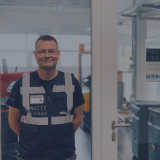 Sustainable resource handling
We use recycled materials, raw materials and processed rainwater, and we are always striving to do even more.
Frank Schuster
Head of Quality Assurance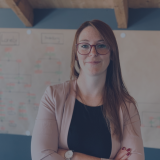 E-bikes for our staff members
In addition to home office and the incentive to carpool, we offer our co-workers the possibility of a Company E-Bike leasing. This allows our employees to come to work in a environmentally friendly way.
Franziska Menschik
Head of Customer Service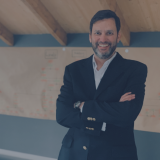 By purchasing one of our ink management systems, the customer is investing in a better life cycle assessment for his company. They reduce their ink and lacquer consumption, produce less waste and decrease the use of hazardous materials such as solvents.
Jorge Ramos
Senior Consultant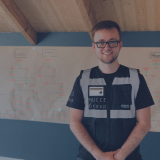 Environmental and health care
Chemicals from conventional cleaning agents and operating materials can only be filtered out of the waste water with a high energy input, and are superfluous in most cases. We therefore support suppliers who offer completely biodegradable ecological products.
Peter Landeck
Technical Manager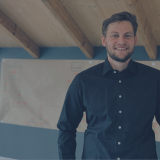 Conversations with customers or suppliers do not always have to be conducted personally on site. If enquiries or negotiations may also be carried out via telephone conferences or video calls, then we prefer this Eco-friendly alternative.
Tobias Entenmann
Dispatcher
Our goals
Goals are there to be reached. We put all our efforts into achieving them together.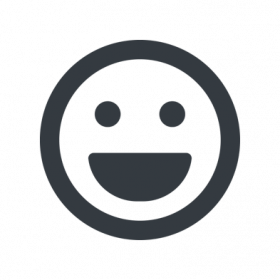 Climate-neutral production
Efficient, new production facilities, LED lighting in the halls and using climate-neutral electricity is the first step. Further measures are planned.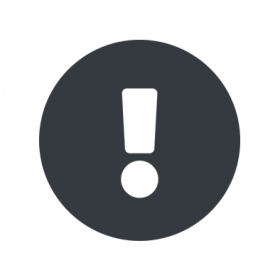 Eco-friendly products
The development from systems that minimize solvent consumption and ink consumption as well as residual ink quantities.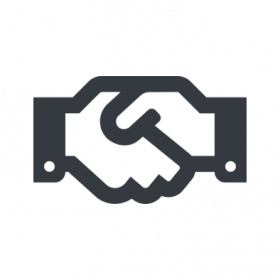 Community engagement
Promoting charitable actions and institutions represents, for us as a company, a responsible activity. Therefore our social goal is to further increase our investments in charitable projects.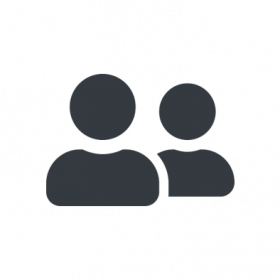 Social Commitment
Being a strong company, we have a social responsibility in our world. We therefore give preference to local suppliers and subcontractors who share our values regarding safety at work, wages and equal rights.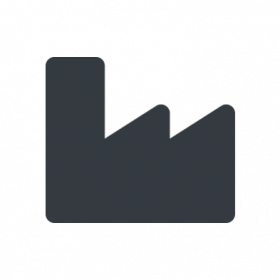 Reliable employer
We will continue to be a safe and reliable employer and we will keep offering our employees a bright future.